Indio Theft Crimes Defense Attorney
Dedicated Palm Desert Legal Defense Team Fighting for Your Rights
At the Law Offices of Anastacio De La Cruz, we provide aggressive representation for those facing theft-related charges. Our attorney is dedicated to helping individuals through criminal matters, and we will work toward obtaining a favorable outcome in your case.
To learn more about your legal rights and options, contact us online or at (760) 610-0606.
What are the Theft Laws in Indio?
Under California law, theft is the unlawful and intentional taking of another's property. Intent plays a vital role as to whether taking someone's property is actually theft. The alleged offender must have intended to permanently deprive the owner of their property.
Common Types of Theft in CA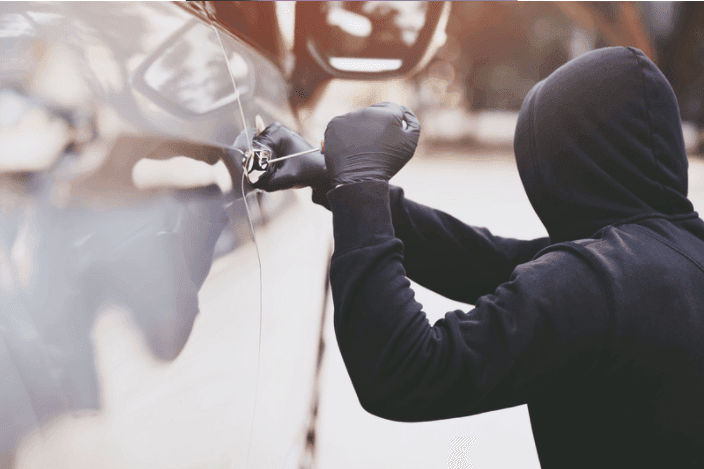 Various types of conduct are considered theft crimes. Among the most common theft-related offenses are:
Shoplifting
Receiving stolen property
Robbery
Identity theft
Forgery
Embezzlement
Carjacking
Additional acts of theft in California include:
Failure to return leased or rented property
Falsification of information related to the sale of items to a pawnbroker
Failure to return library resources
Fraudulent actions to obtain credit
Sale or unlawful transfer of a credit or debit card
Misappropriation of property that was entrusted to the care of another
Unauthorized use of another's credit cards or banking information to acquire property or services
Classification & Penalization of Theft Offenses
In California, theft crimes are classified according to how much the stolen property is worth. The value is based on the reasonable and fair market price of the goods or services.
Grand theft:
Property is valued at $950 or more, it is a felony offense punishable by up to 3 years in prison
Shoplifting:
When a person goes into a store and intends to steal less than $950 worth of merchandise, it is charged as a misdemeanor, which is punishable by up to 1 year in jail
Petty theft:
When the property is valued at less than $950, it is charged as a misdemeanor, which carries a maximum sentence of 6 months in jail and/or a fine of $1,000
Petty theft with a prior conviction:
Committing petty theft with a previous theft conviction can result in up to 364 days in jail when charged as a misdemeanor, and a maximum 3 years in prison when charged as a felony
Consult With Our Experienced Legal Team
If you have been charged for a theft crime, you need a knowledgeable criminal defense attorney on your side. For the personalized representation that you deserve, turn to the Law Offices of Anastacio De La Cruz. We take a real interest in our clients' cases. When you rely on our Indio theft crimes lawyer, you can have peace of mind knowing that your case is being handled effectively.
Call (760) 610-0606 or submit an online contact form today to begin working on a strategy to defend against your charges.
Get to Know Attorney Anastacio De La Cruz





5-Star Reviews From Clients
"His staff is very helpful and always willing to help, and they are bilingual"

- Carmen Tamayo

"I am extremely grateful to the entire office staff for their exceptional representation"

- Rosanna Lopez

"Mr Anastacio De La Cruz has been nothing but a blessing for my family"

- Esmeralda Q-Shayne